On the weekend of the 4th I once again headed for southeastern Oregon and northern Nevada. This time I dragged my nephew Glenn with me. It was a fun and productive trip. Bit by bit I am pieceing together a fair knowledge of the wild and remote landscape in the vicinity of Denio Junction. I am also slowly but surely making friends among the locals, a very handy thing if I should ever have mechanical problems or other trouble out there.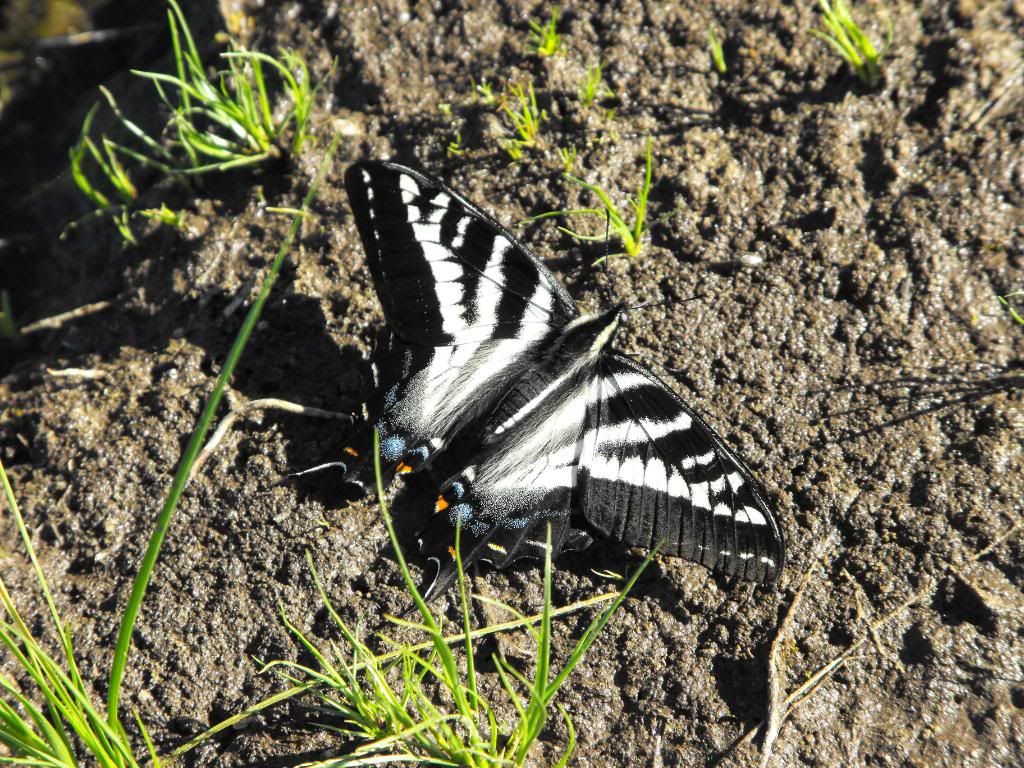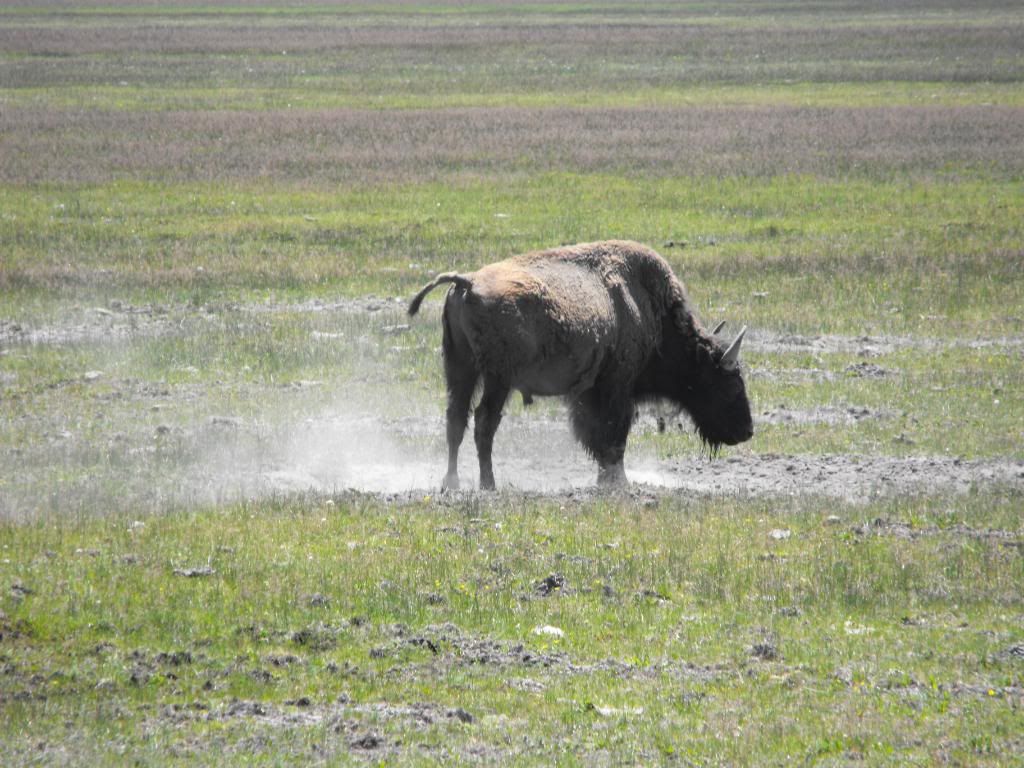 I followed the routes I have followed on previous trips, but took a number of different backroads. I also took some previously traveled roads, but traveled them a bit farther. Our wanderings were rewarded by some great reptile finds, including a beautiful little collared lizard with bright red rings around his neck and red hashmarks on his sides. There were a fair number of desert wildflowers still blooming here and there, although the main explosion has long since passed.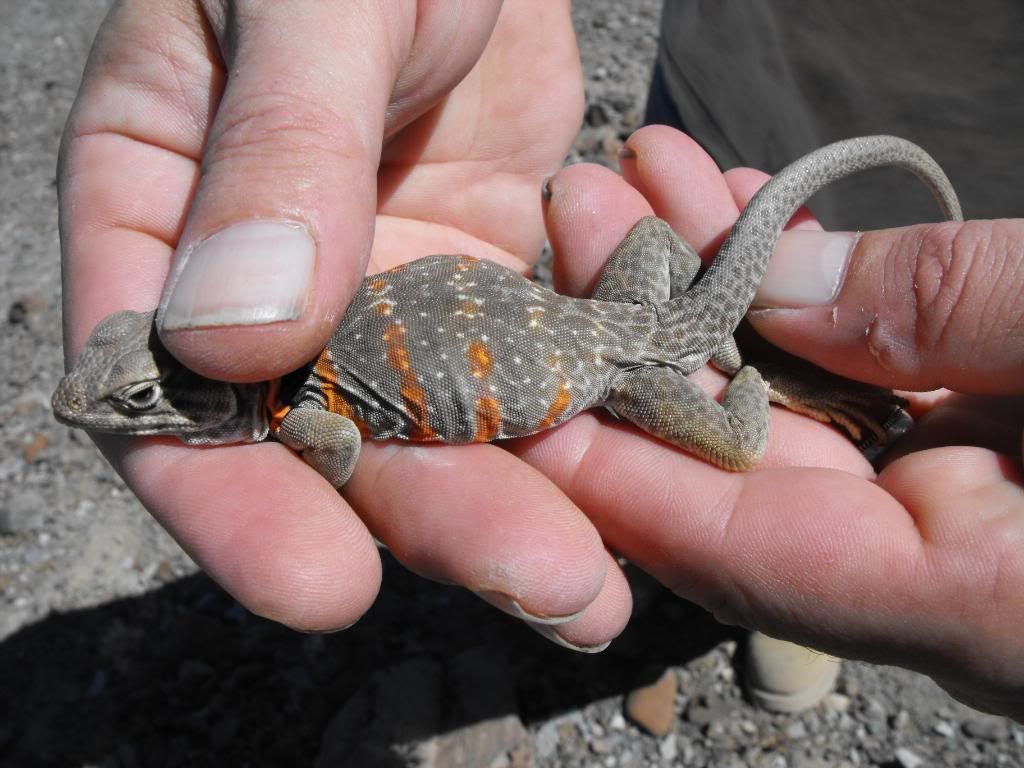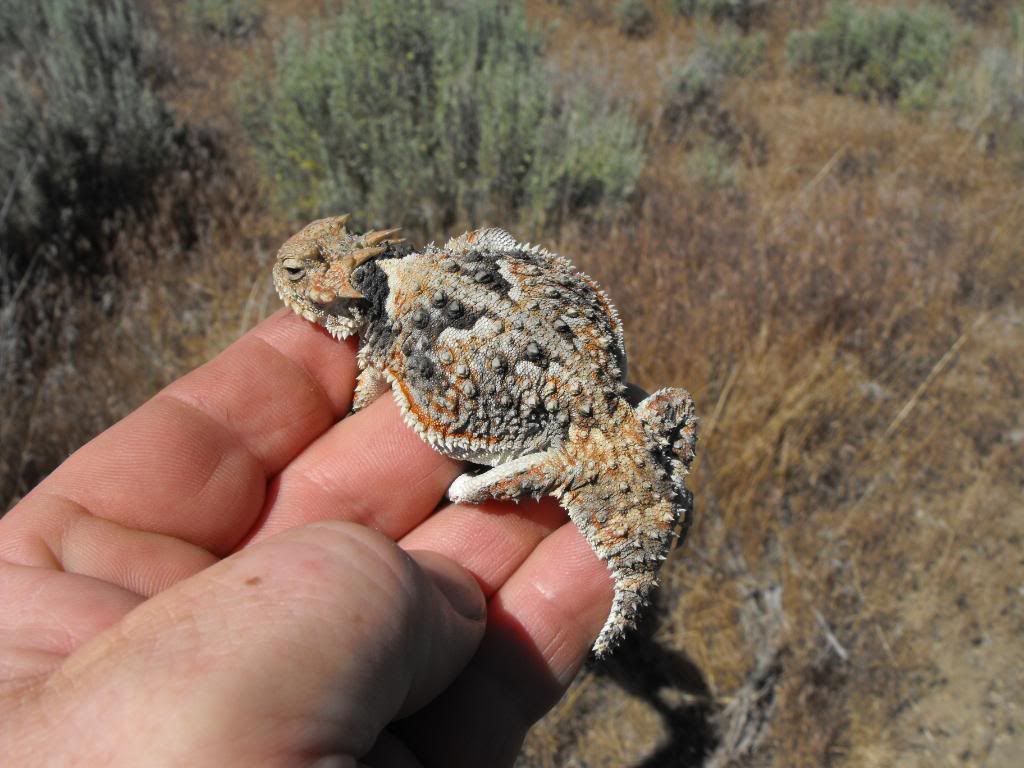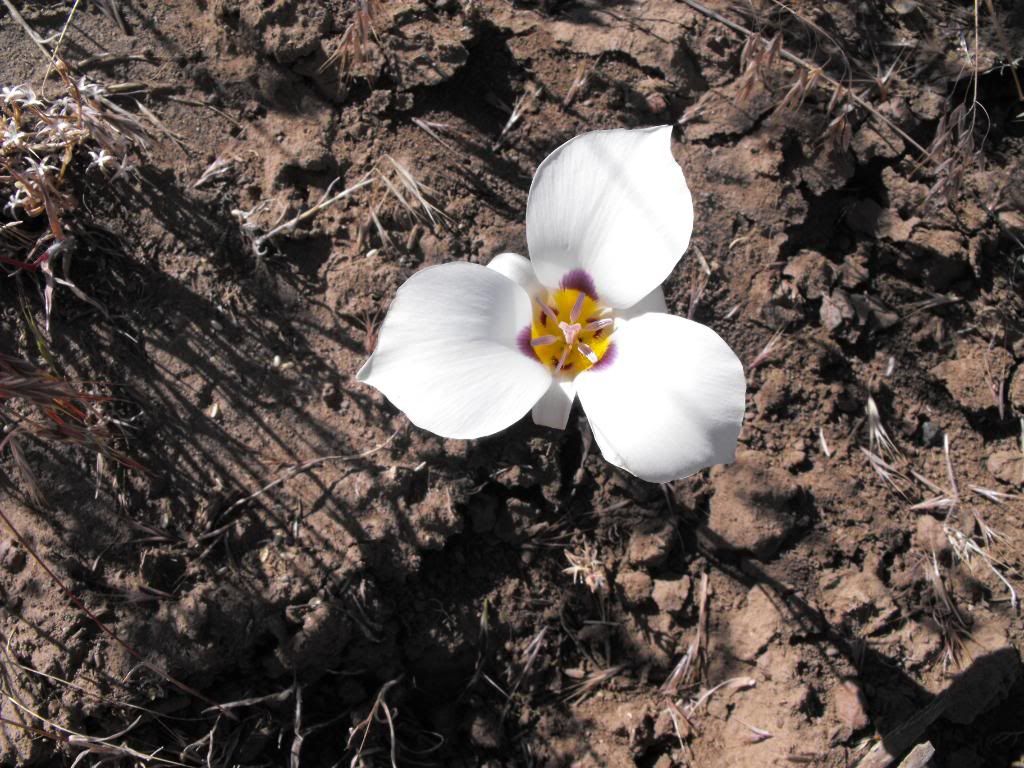 I took Glenn a ways south of Denio Junction to park near a lonely rock outcropping at sunset. The soft, copper color that flooded the desert as the sun dropped below the horizon was beyond description. The rocks and the desert seemed to glow with a light from within as the sounds of birds were soft upon our ears like a sweet symphony. God how I love this land.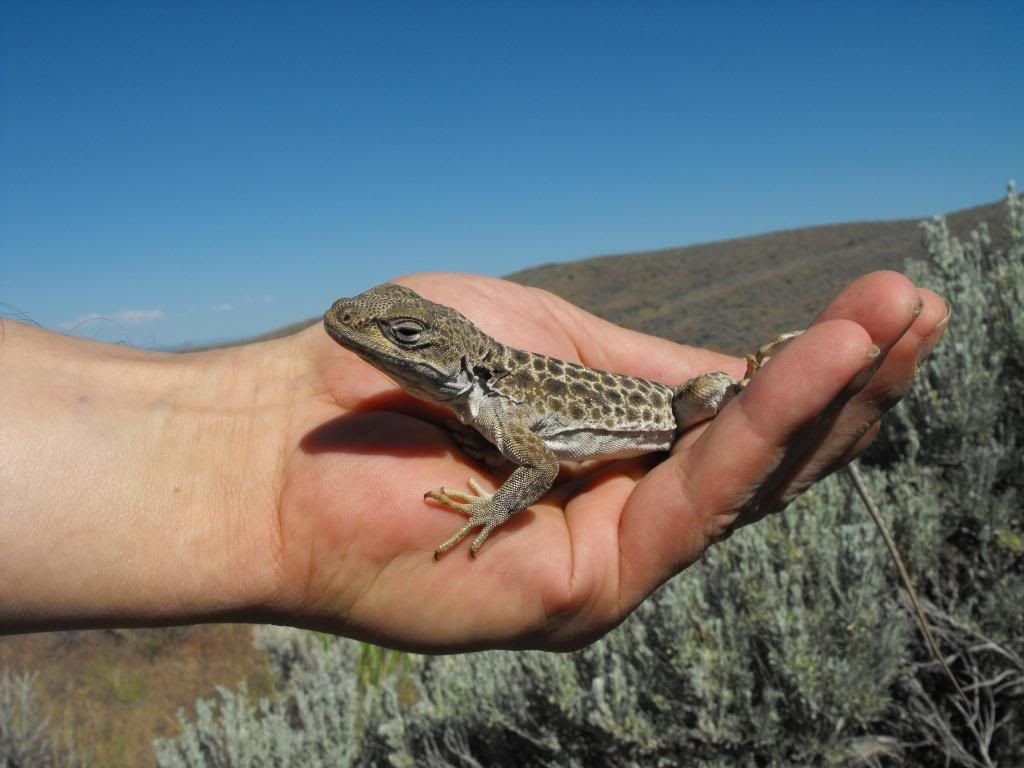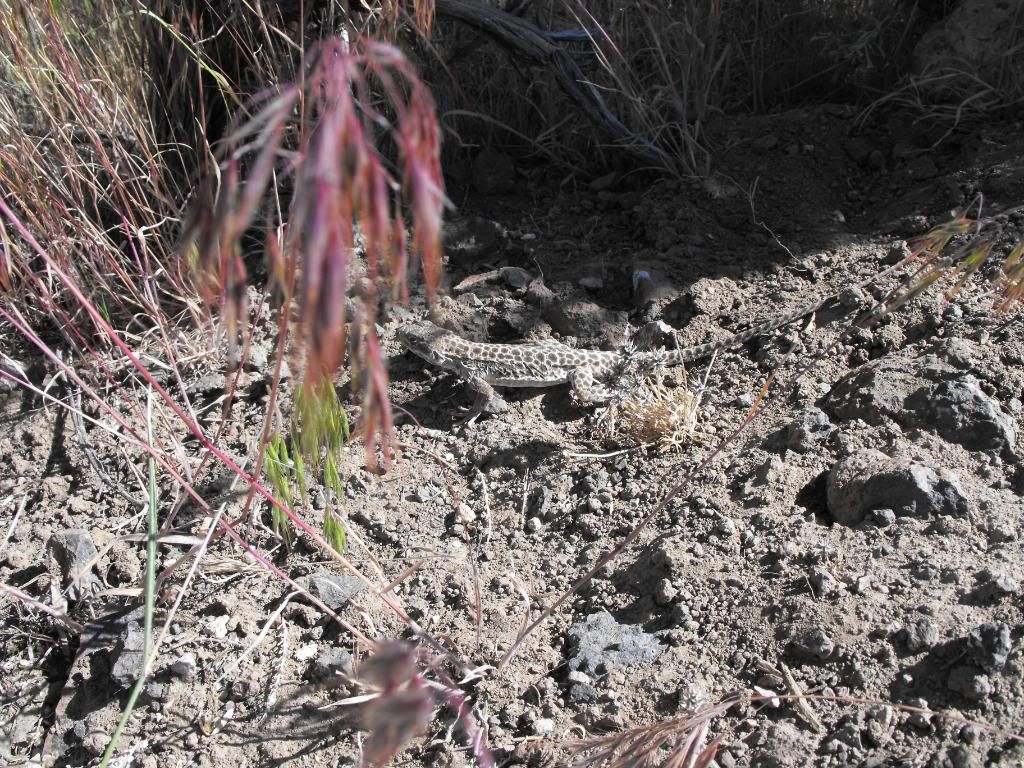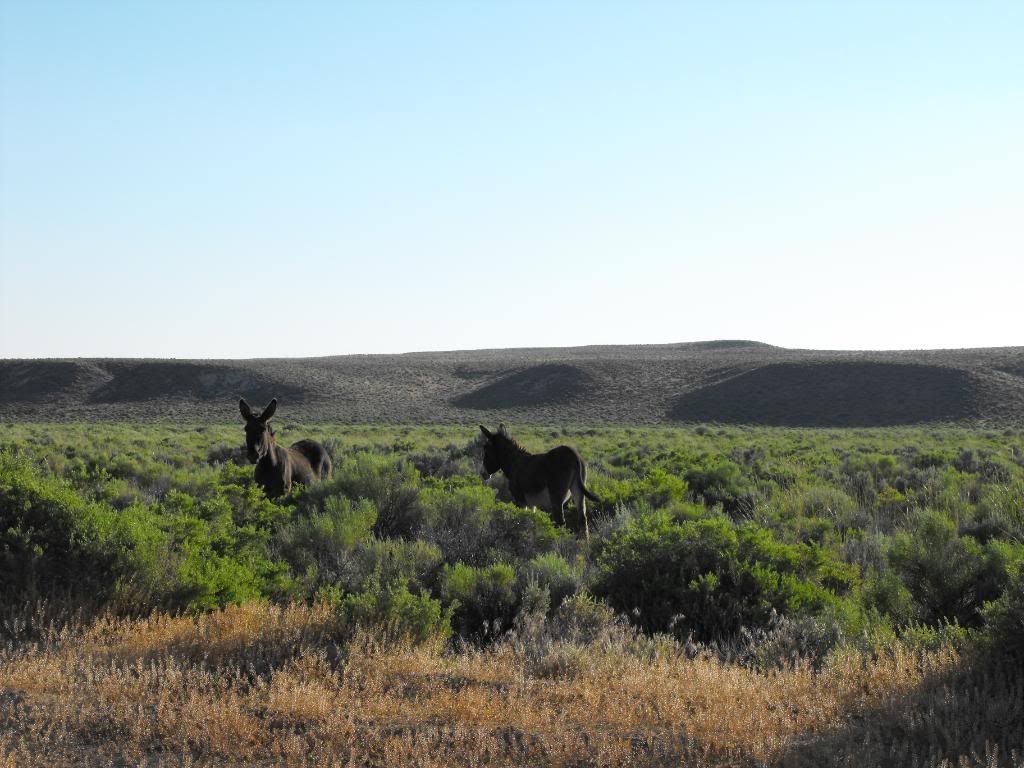 With the light of the setting sun still on the tops of the Trout Creek Mountains, we returned to the little cluster of buildings that is Denio Junction. The bar was open and the occupants friendly. Several cowboys came riding out of the desert, each with his own beat up old truck and a dog in back. They had all been riding for a week or two on horseback, camping and tending cattle in the Trout Creek Range. These guys were the real McCoy, just as genuine as if they had stepped out of the western wilderness of 1850.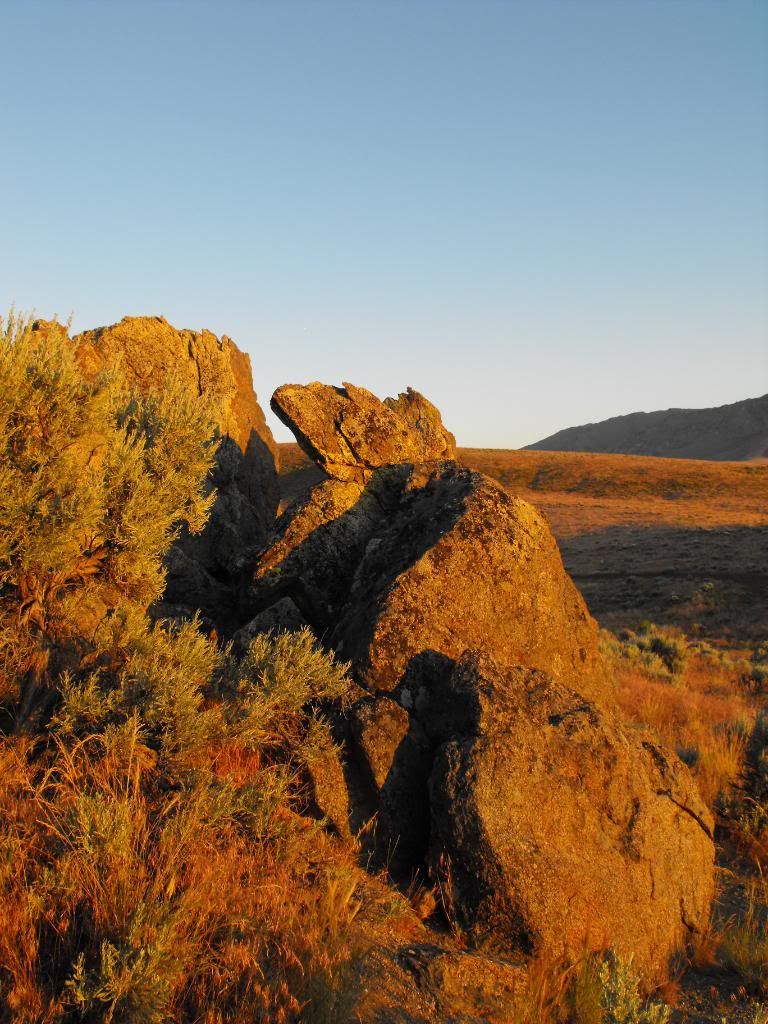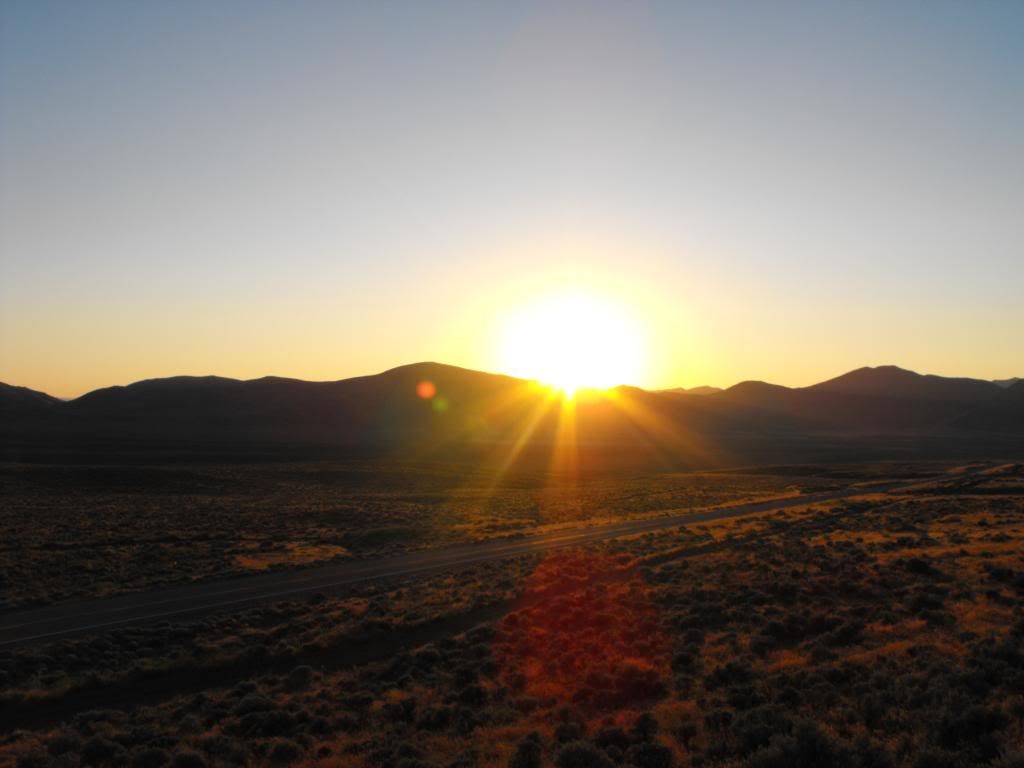 Looking around at the vast remote wilderness around us as we drank beer around an outside picnic table in front of the bar/store/restaurant/gas station,motel, I got to thinking that for these leather-faced, wind-burned cowboys, not much was different out here from 1850. Their trucks are parked most of the time and they spend most of their lives in a saddle, far from highways and cars. We got to talking to these fellows and they were friendly as could be. They were just like people that Will Rogers would have written about. One paper-thin cowboy with piercing blue eyes looked like he was about 55, but was probably closer to 35. He asked me why I was there. I told him that I am an amateur naturalist and photographer, that I like hiking in the desert and exploring. He looked deeply at me and drawled, "Are yew a dem oh crat?" Ha ha ha.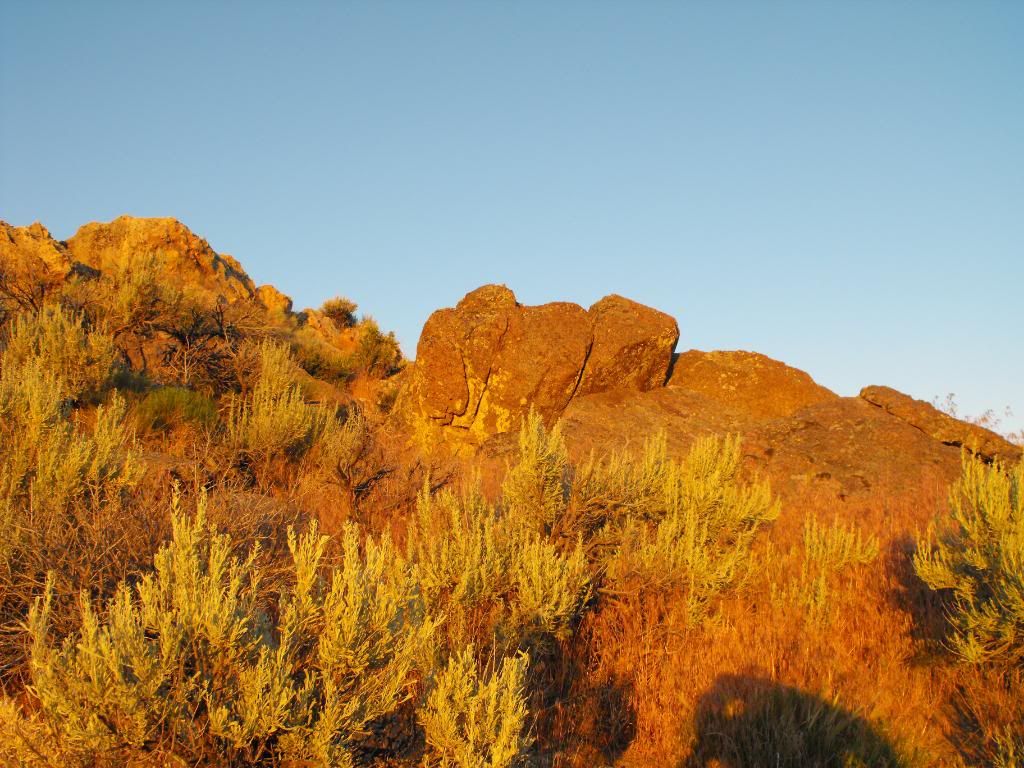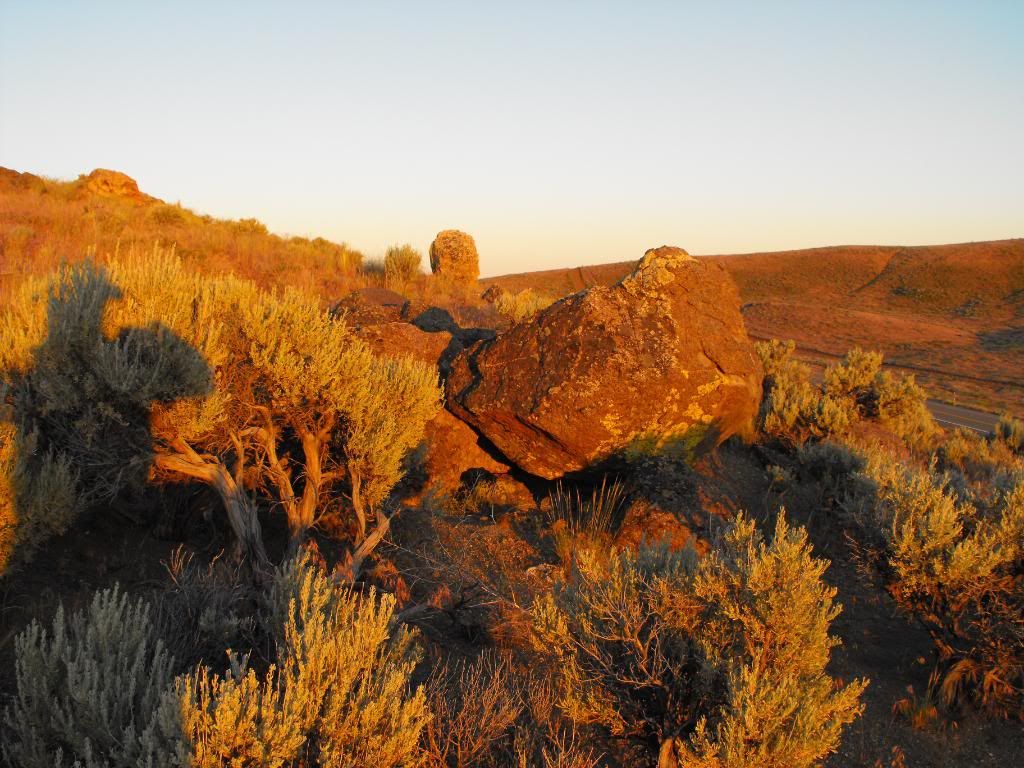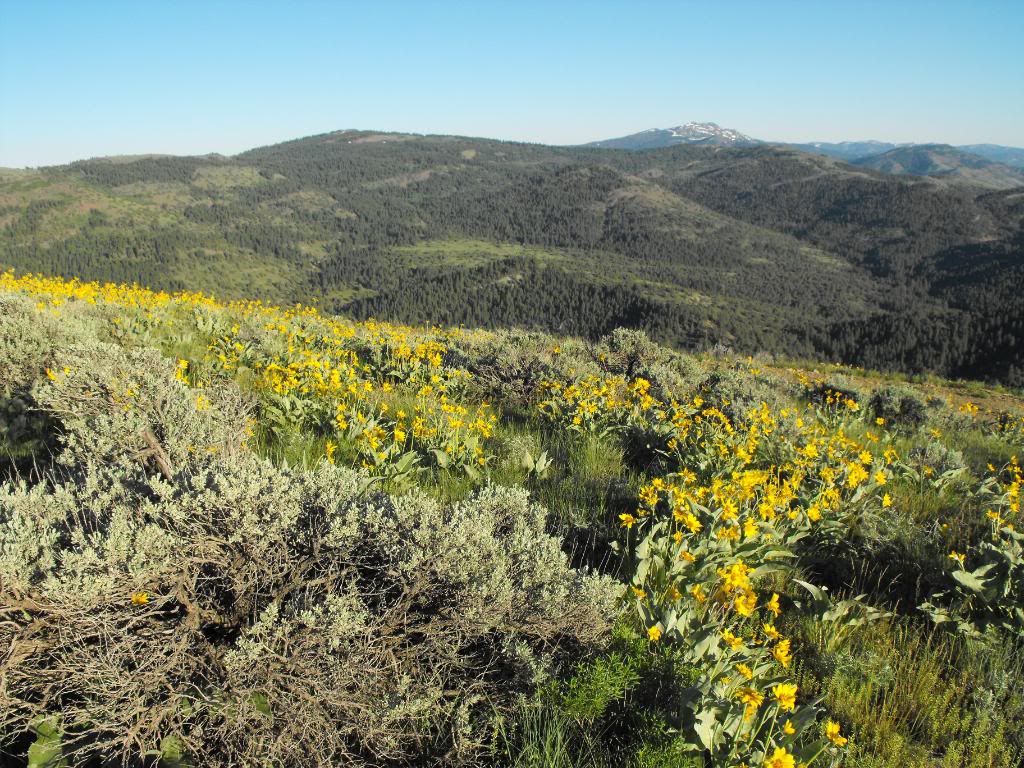 We enjoyed the incredible colors of the desert evenglow as the first stars came out. The lady in the bar came out to tell one of the cowboys that he had a phone call. He came back out with a shocked countenance. One of their friends had been seriously injured in an accident and flown to Portland with a broken back and broken neck. In seconds all four or five of these guys were sobbing like babies. It was both touching and a bit embarassing.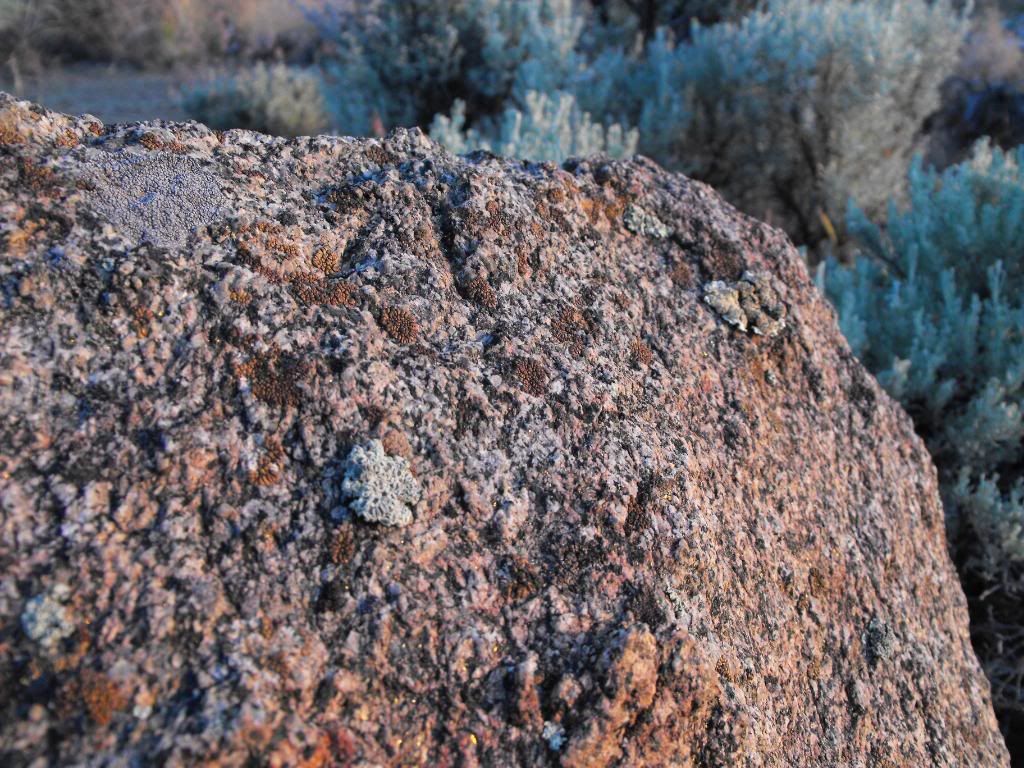 When everyone else had left and the night settled in, Glenn and I strolled along the highway with headlamps, in a search for critters. Overhead the stars were so thick that the entire sky seemed to turn milky white if you stared at it long enough. I have never seen another place that close to Oregon (one mile from the border) with such a clear night sky. Even places I had been to in the high Cascades at night could not compare. Denio Junction is a stargazer's paradise.