Moderator: Jim_b
Posts: 693
Joined: Thu Jan 14, 2010 8:51 pm
anti-spam detector: No
The middle number please (4): 4
Posts: 686
Joined: Mon Aug 17, 2009 7:00 am
anti-spam detector: No
The middle number please (4): 4
The thing dreams are made of
Posts: 650
Joined: Thu Feb 11, 2010 10:27 am
anti-spam detector: No
The middle number please (4): 4
Location: Apache Junction
Hey how is everyone? Well it's officially HOT, I will be stopping in a bit more often to chat. Hope you are all doing well.

Best Kurt Painter
Posts: 686
Joined: Mon Aug 17, 2009 7:00 am
anti-spam detector: No
The middle number please (4): 4
silent hunter wrote:Hey how is everyone? Well it's officially HOT, I will be stopping in a bit more often to chat. Hope you are all doing well.

Best Kurt Painter
Hi Kurt - haven't heard from you in awhile. Hope you're doing well.
Paul
Posts: 693
Joined: Thu Jan 14, 2010 8:51 pm
anti-spam detector: No
The middle number please (4): 4
Dusty too,I hear.Can only imagine what such a storm would be like if out in the mountains at the time.

Regards:
Wayne
Posts: 825
Joined: Thu Feb 04, 2010 8:58 pm
anti-spam detector: No
The middle number please (4): 4
Location: Dutch's Ditch, AZ
I was out photographing that kaboob
It was humongous !!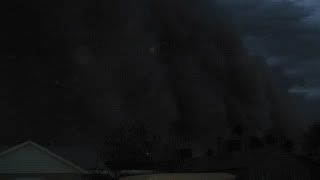 not such great pix
but I'm sure you either experienced it or saw other professional pictures
A large emerald ring is pictured in the hand of Sean Fisher, in this photograph taken on June 23, 2011 and released on July 2, 2011. Divers in the Florida Keys recovered the ring and two silver spoons from Nuestra Senora de Atocha, a shipwrecked Spanish galleon that has already yielded one of the greatest treasures ever recovered from the sea. Employees for Mel Fisher's Treasure, named for its founder and Fisher's late grandfather, believe the latest haul signals that they are close to finding the sterncastle, a key missing portion of the ship. Picture taken June 23, 2011. REUTERS/Sharon Wiley/Mel Fisher's Treasures/Handout
Read more:
http://andy321.proboards.com/index.cgi? ... z1RRCSGUmq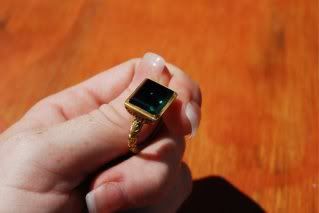 i wish something like that would blow into my door
as to the below
alchemical symbols Kurt
I'll patiently await the recovery of your camera cord
loan ya mine
looking forward!!
Last edited by
roc2rol
on Fri Jul 08, 2011 12:48 pm, edited 1 time in total.
Posts: 650
Joined: Thu Feb 11, 2010 10:27 am
anti-spam detector: No
The middle number please (4): 4
Location: Apache Junction
Hey as soon as I find my camera cord I will share a great find with you all. It is some spanish writting with Roman numerals dated to early 1800's. I will leave you to your own conclusions. I do have to say that the discovery Channel will be doing a program related to the find and the expedition into the discovery. There was also some Alchemy symbols discovered that claims the area's minerals as lead sulfated and silver. I will post the photo's tomorrow.

Best Kurt
Posts: 650
Joined: Thu Feb 11, 2010 10:27 am
anti-spam detector: No
The middle number please (4): 4
Location: Apache Junction
Posts: 693
Joined: Thu Jan 14, 2010 8:51 pm
anti-spam detector: No
The middle number please (4): 4