Who altered the Stone maps?
For decades, most Stone Map aficionados have agreed that someone (a second author/artist) either altered or added information to the Stone Maps.
Some believe it was done by Travis Tumlinson, some believe Clarence Mitchell did it, and others (like myself) believe it was done by a much earlier owner of the maps.
The reason for so many people believing that the maps were altered, is because some of the inscriptions on them, appear to be only lightly scratched in, instead of being deeply carved like the rest of the engravings.
Even more important than "WHO" did it is "WHY"? Was it done to provide additional information, or to intentionally mislead everyone trying to follow the maps, or to support a theory that someone was trying to promote?
A close inspection of the lightly inscribed information in question may shed some light on who actually did it, and possibly why. Or... at least shed some doubt about the thought that Tumlinson or Mitchell did it.
Looking at the Priest Map... I have highlighted what I believe to be the added information, (by the second author/artist).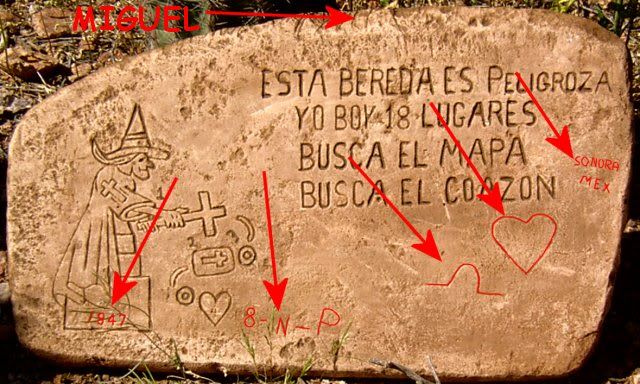 Clearly... It does appear that someone was attempting to provide additional information to what the original author had provided. If this were done to confuse, mislead or support a theory... Why isn't it easier to understand? What reason would the second author have to make the added information so ambiguous? The idea that it was done to mislead does not make any sense when you look at it like that.
It is like the theory that James Addison Reavis created the maps in support of his land grant hoax. If that were true... Why didn't he include the words "Peralta" or "Land Grant" somewhere on the maps?
Added information on the Horse Map.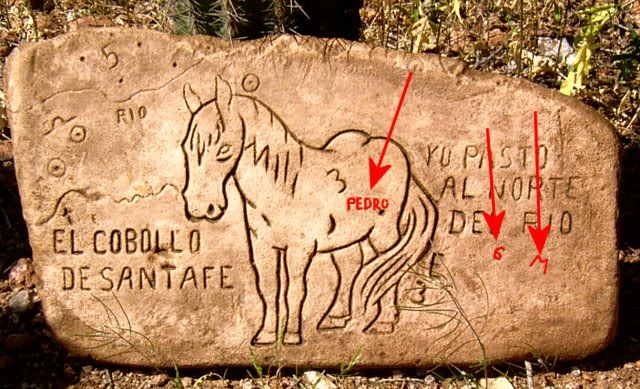 Again... The "additional information" is difficult to understand and ambiguous enough to tell you nothing, without the author explaining exactly what it means.
Zeros on the back of the Heart Stone.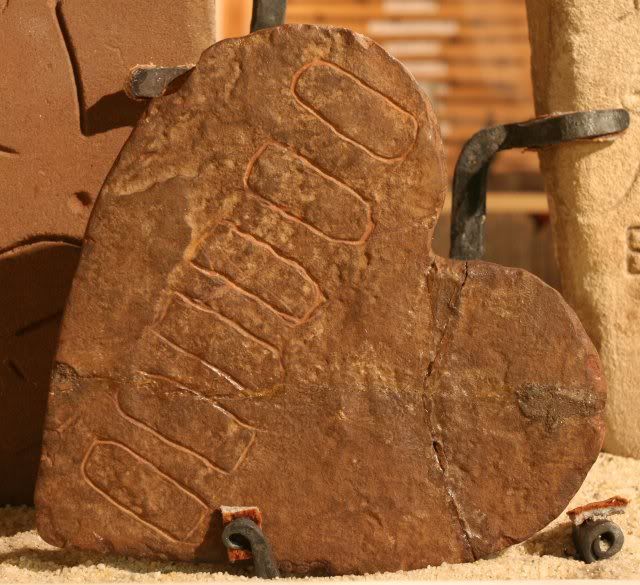 It has been said that either Tumlinson or Mitchell added the zeros to the back of the Trail Map heart stone. How would that mislead anyone or support either one of their theories about how the maps were to be translated? Again... It is too ambiguous to be of any use to anyone.
Additionally... That would mean that the original author had left the back side of that stone completely blank. That's hard to digest. If he didn't have anything to inscribe on the back side... Why did he go to all the trouble to make the heart stone removable in the first place?
As far as I know... These are the only inscriptions on the maps, that have been challenged as not being made by the original author/artist.
Best,
Jim