WALTER PERRINE'S CAVE OF GOLD BARS
Walter Perrine was born in Trenton New Jersey in 1932. He was abandon by his mother as an infant, and raised by his Grandmother Lydian Perrine, who was a full blooded Chiricahua Apache, and was born near the base of Weaver's Needle in 1860.
The map below was drawn by Walter Perrine, and shows approximately where Lydian was born.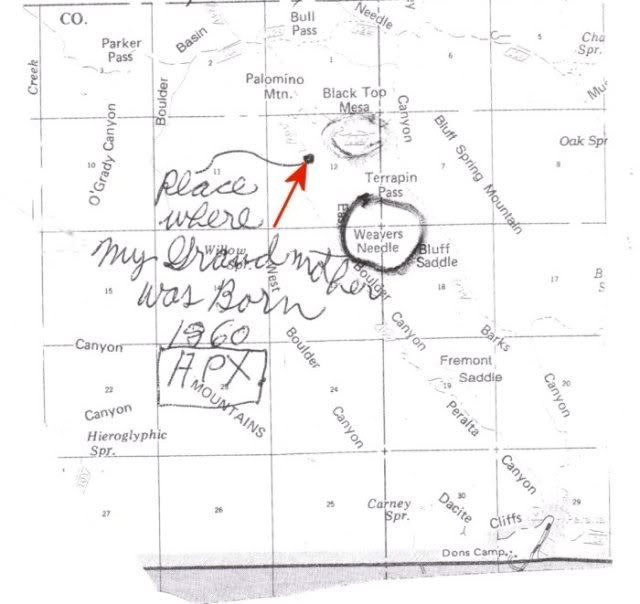 The next photo is of Lydian Perrine, taken in Trenton New Jersey sometime in the mid 1940's.
According to Walter's story she lived at the base of Weaver's Needle with a small band of Apaches, until she was around 10 years old.
When Lydian was on her deathbed, she summoned Walter to her side, and told him the story about the cave with gold bars, and said that it was his destiny to go there, and for him to have the gold bars.
Her story went like this… While growing up, she heard many stories about a large underground cave in the immediate area with several rooms, and only one small vertical shaft leading down into it. One of the rooms contained a large stack of gold bars in it, that the Apaches considered sacred, and kept a close watch over.
She told Walter that one of the other rooms, had a large underground spring in it, and that there was a ledge on the left side upon which the water was only about 1 foot deep, and that if he followed that ledge to the back of the cave. He would find embedded into the back wall, ½ of a geode. The other half had been removed by the Apaches. Lydian had the half that had been removed, and gave it to Walter when he was about 12 yrs. old. She told him that if he could ever bring both halves together. He would be have control over all the Apache tribes.
Just prior to the Apaches sealing up the entrance, she was asked if she wanted to see what was inside. She said yes, and was lowered down into the cave. She said she saw a pile of gold bars, that was almost shoulder high to her, and went far enough back into the darkness, that she could not see the end of it.
Walter was intrigued with the story, but he had already made plans to go to Florida, and open a Body Building and Martial Arts studio with a partner who was going to put up all the money required to open it. Eventually the studio failed because it was infiltrated by the mafia, and Walter found himself broke, and in a position where he needed to "Get out of Dodge" pretty quick.
He went to Ralston, Georgia where he had some friends, and eventually met a man named Bill Sims, who he went to work for as a Whiskey Runner. Knowing that this was not going to be a life-long career, and afraid that it could eventually put him into prison if he were ever caught. He started thinking of what else he could do to support himself,
Having no marketable skills, other than a body building and Martial Arts instructor at that time, (I believe Walter said he got his engineering degree using his GI Bill after his service in the Army) and not being able to find gainful employment in that field. He started remembering his Grandmother's story about the cave of gold bars in the Superstition Mountains, near Phoenix, Arizona.
Broke again, with no transportation of his own, and getting that old familiar feeling for the need to "Get out of Dodge". (Which he did not go into detail about) He wrote a bad check for a Greyhound Bus ticket and arrived in Phoenix, with $1.35 in his pocket.
(Click on each photo of Walter to view related video clip)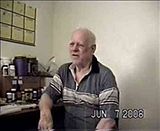 Backing up a little here, I first heard the story about Walter's cave of gold bars in the mid 1990's from Carl Boderick and John Combs. They had both worked with Walter, and believed his story. They told me how they had helped him haul a 6 cylinder ford engine, and an 85 cubic foot air compressor, up the the area where Walter believed the entrance to the cave was.
John even drew me a map to the area which showed the lay of the land, and where he had carved his initials (JRC) on the side of the cliff up there.
According to John and Carl there was even a member of the Globe Archeological Society in the group, who was very impressed with the whole operation, and was convinced that "something" big had gone on in the area, because someone had hauled a lot of material from the bottom of the canyon up to where Walter wanted to dig.
The map John drew for me. (By the time I met Walter in 2008 he had decided that he had been digging in the wrong spot, but believed he then knew where the right spot was).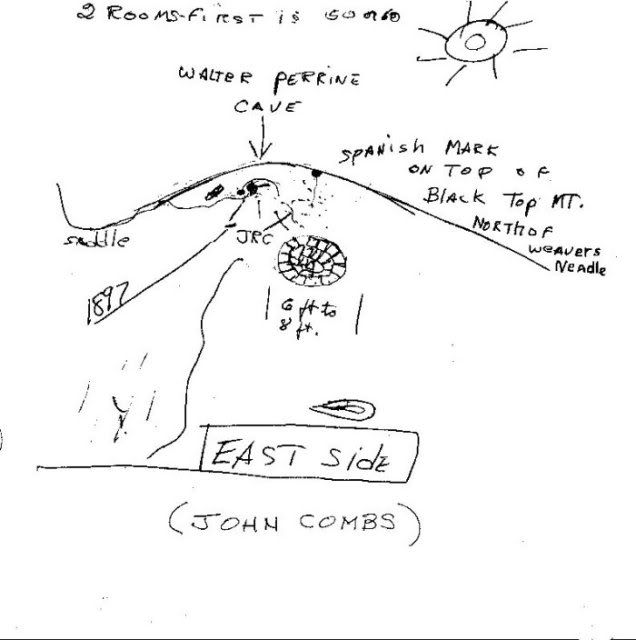 Walter's story about getting the equipment into the area.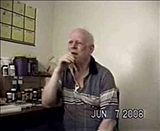 (Click on photo of Walter to view related video clip)
Louie Kaywood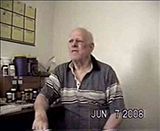 (Click on photo of Walter to view related video clip)
The reason Lydia said the cave was sealed.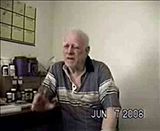 A couple stories about Walter's friendship with Bob Ward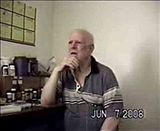 (Click on photo of Walter to view related video clip)
A short story about Walter's friendship with Ed Piper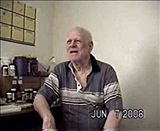 (Click on photo of Walter to view related video clip)
Story about a small group of people shooting at Walter and his crew from Bluff Spring Mountain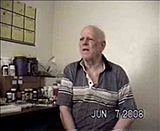 (Click on photo of Walter to view related video clip)
In 2008 Walter knew his time in this world was growing shorter, and shorter, and there was only one more thing he wanted to do before he cached in his chips.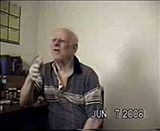 (Click on photo of Walter to view related video clip)
A couple of Walter's drawings of a copyrighted gun design that he was working on when I was there interviewing him.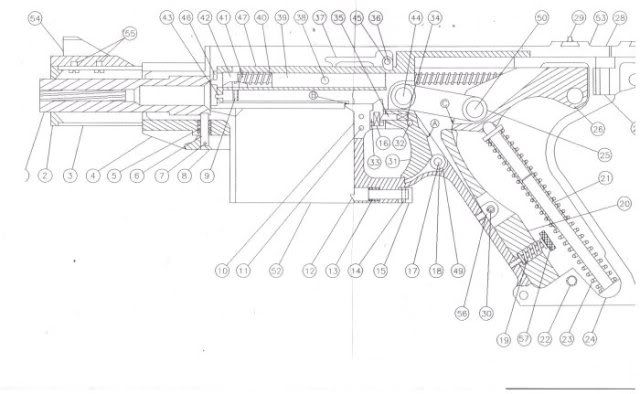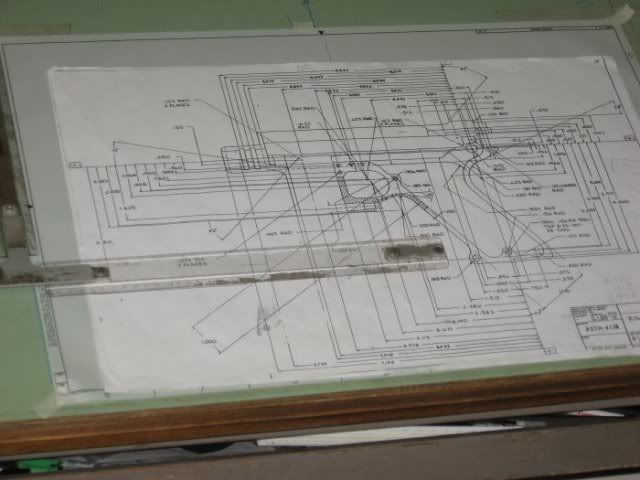 Last but not least, although a bit off topic... Walter's opinion about what should be done with corrupt Politicians.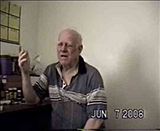 (Click on photo of Walter to view related video clip)
END