We hadn't planned to take a rafting trip this year but this one just sort of fell into our laps and we, my wife & I, did some scrambling to get time off and make it happen. A 4 day trip down the Colorado River through Canyonlands NP and the whitewater of Cataract Canyon ending on a lake named Powell.
Last Tues. we set out under hot, sunny skies to motor down about 50 miles of flat water before we would hit the rapids 2 days later. Along the way we were treated to the usual fantastic scenery, a few hikes and other assorted natural phenomenon.
Getting lazily comfortable under the shade umbrella
Rounding the big horseshoe bend with Dead Horse Point on the upper right of the big mesa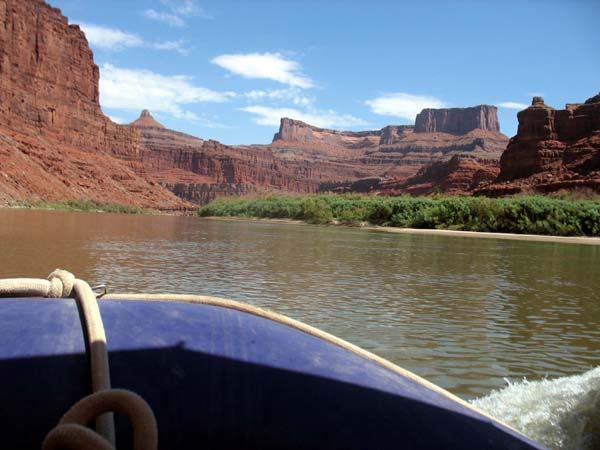 Stopping for a hike across from Lathrop Canyon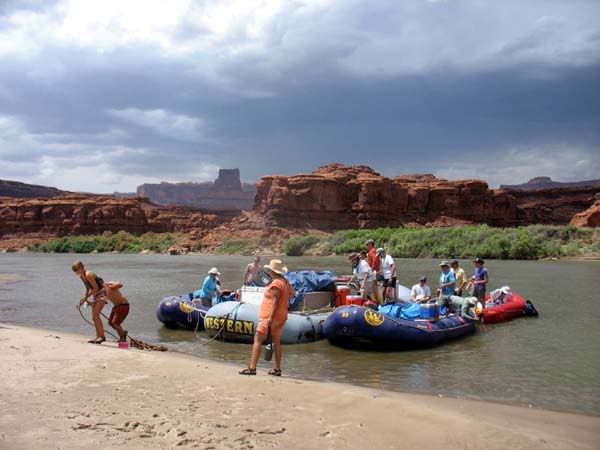 An Anasazi granary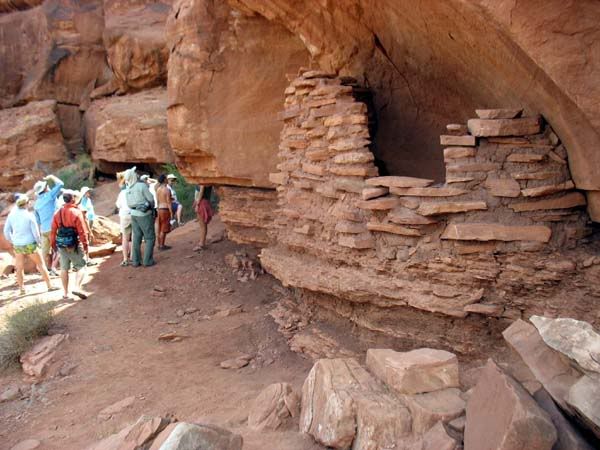 Pictographs near the granary
Ancient hand prints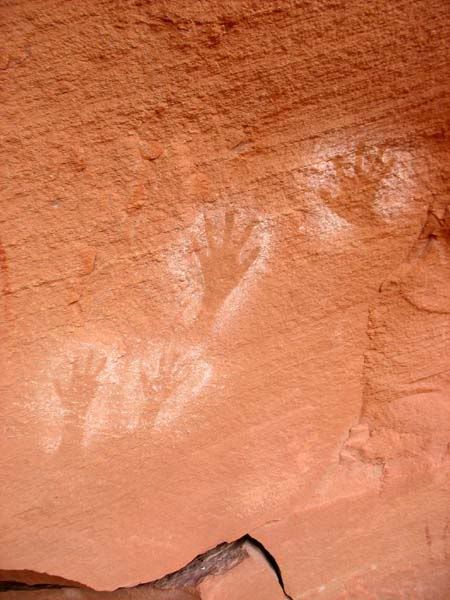 More pictographs in the same area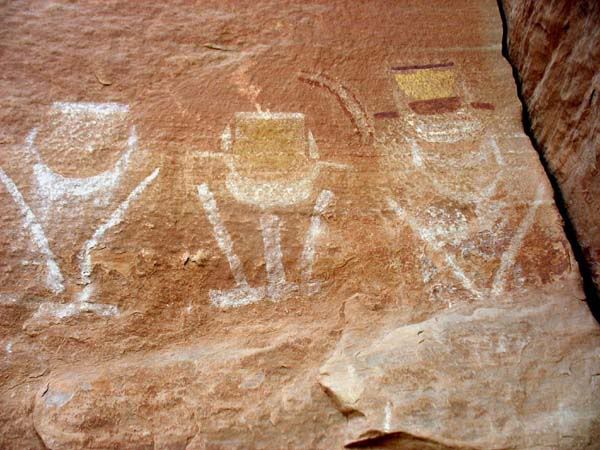 Back on the river, we floated past another granary about 1/2 way up this tower where the rock divides. It's on the far left.
We made about 30 miles the first day and camped on the high ground just above Indian Creek, a large wash that drains the Abajo Mtns. to the south. The guides told us about more ruins and a great waterfall up the canyon, but since the creek was bone dry the falls wouldn't be running and we were just going to do a short hike to the ruins. That evening it rained a bit and off and on through the night. No one thought much about it.