This should really be Kurt's story;
I was just invited along to see it. But… since I was the only one that took a camera along, and we all know how long it takes him to tell a story…
I am going to put it up for him.
Jim
About the middle of last week I got an email from silent hunter (Kurt) with an invitation to go look at an old Mexican Smelter a friend of his had found, while horseback riding out in the mountains. (Not in the Superstitions, but not far from the Salt River).
According to his friend the best way to get there was via the river, which would entail a lot less hiking on foot if we approached it from the river.
The first two photos were taken as we prepared to load our kayaks into the river.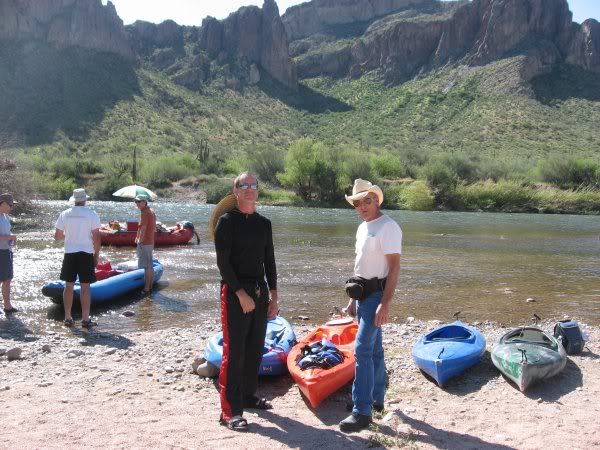 Along the way we met a rider on horseback that knew one of the members of our group, so we pulled over and rested for a while. (Don't tell Kurt he looks like a "Chinaman" in that hat. He calls it a Sombrero. I tried to get him to to bend the sides up and pull the front down, but he would not have any part of it!)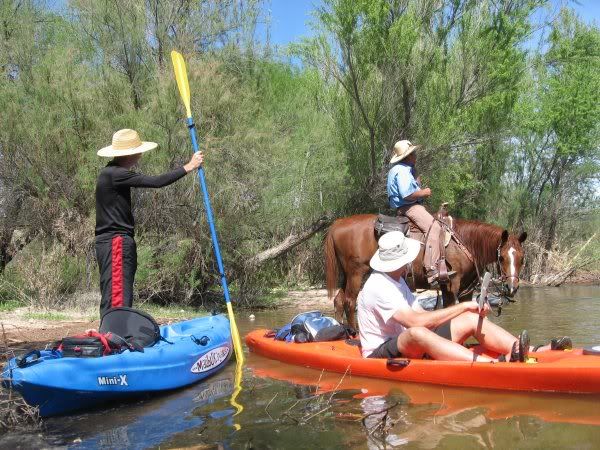 The next photo was taken where we stopped for a lunch break.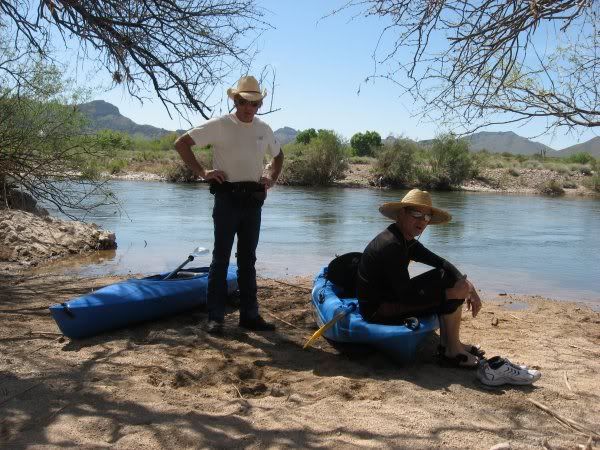 On our way hiking to the Smelter, we saw a Saguaro that had more arms than we could count.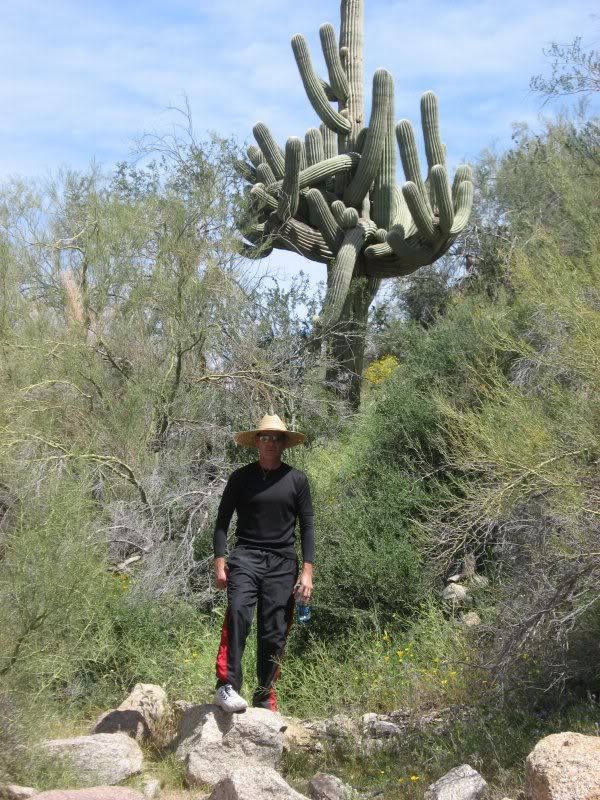 Our first look at the smelter, with an opening for wood (fuel) at the bottom and a chimney at the top.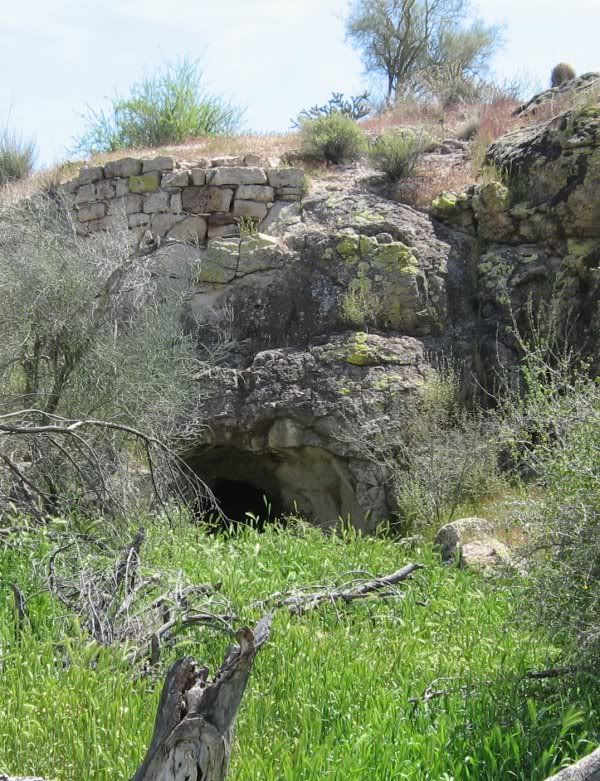 Close-up of the entrance to the fuel chamber.
Part of the hand laid wall that the chimney was made of.
Kurt beside the top of the chimney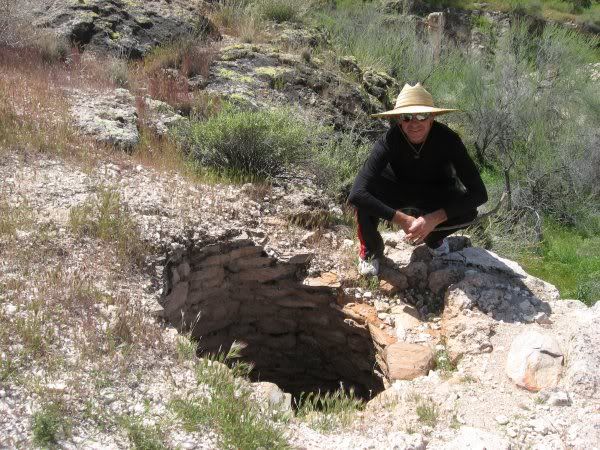 Looking down the chimney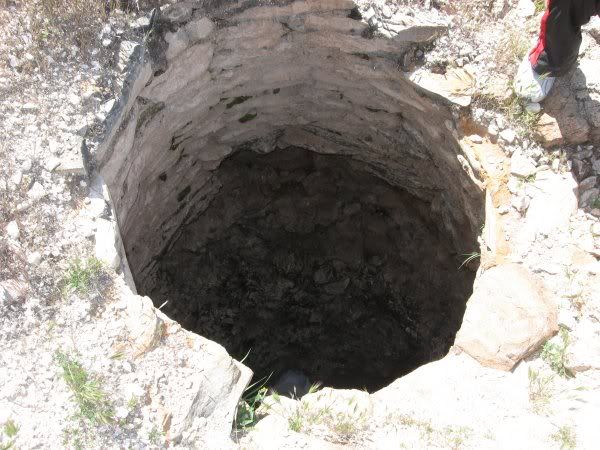 Side view of the chimney with one of the members of our group in the photo for scale.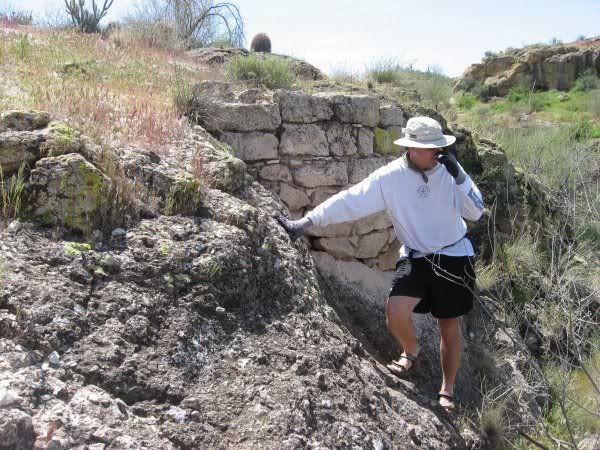 Bottom of the smelter. You can see some of the remaining firebrick that lined it.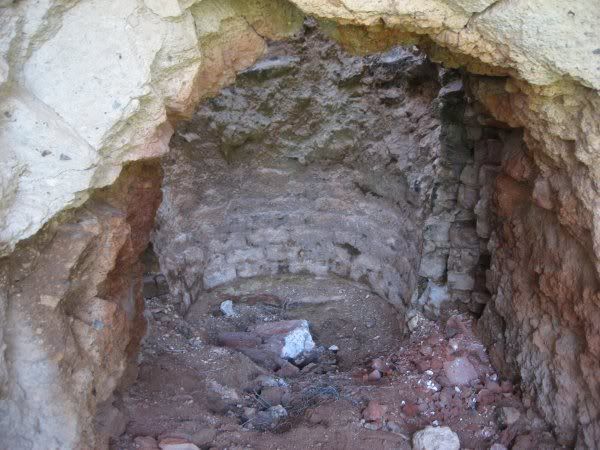 Looking up the chimney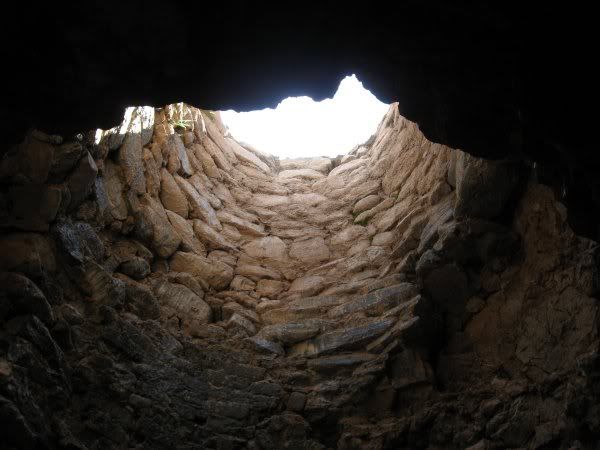 Some of the soot still clinging to the wall of the chimney
Outside of the chimney showing a healthy amount of lichen growth .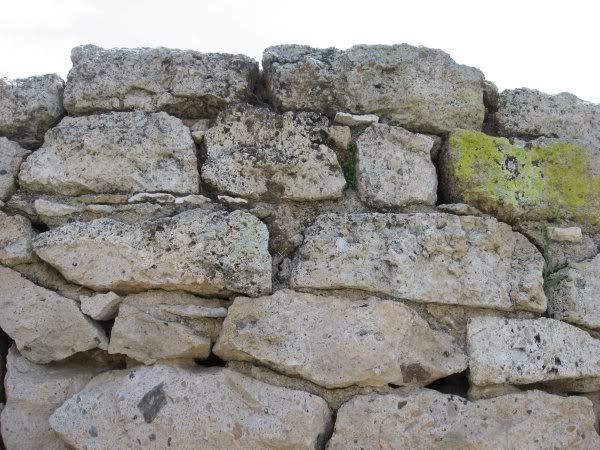 Directly across the canyon from the smelter (about 100 yds away) we found a large cave that could have easily offered shelter for 30 miners. (Kurt at the entrance).
Inside of cave. You can see a lot of soot build-up still clinging to the ceiling in places, from campfires being burned inside.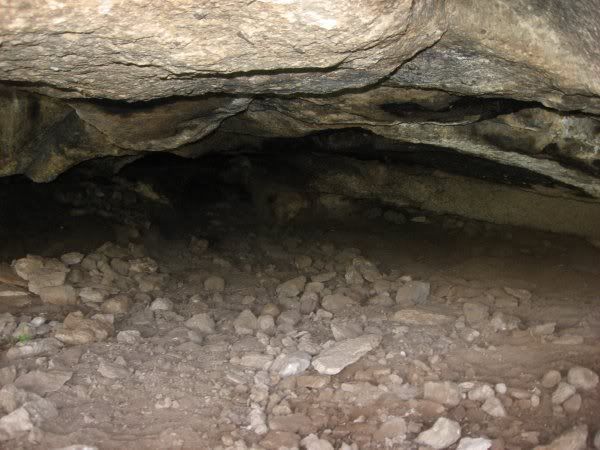 Inside of cave.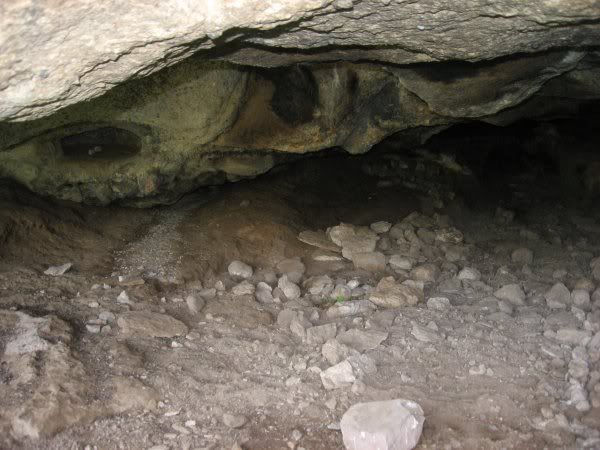 Inside of cave.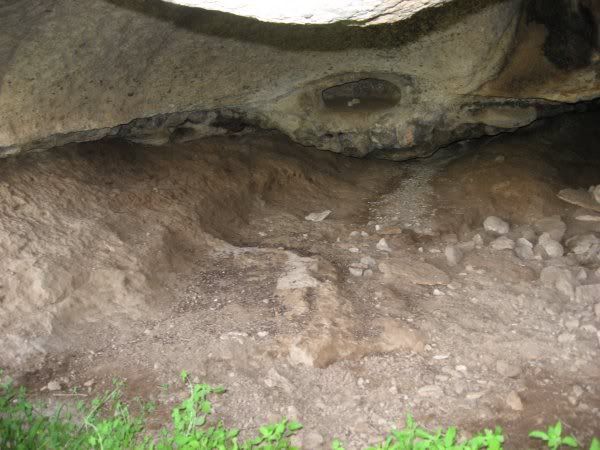 Another view of the smelter.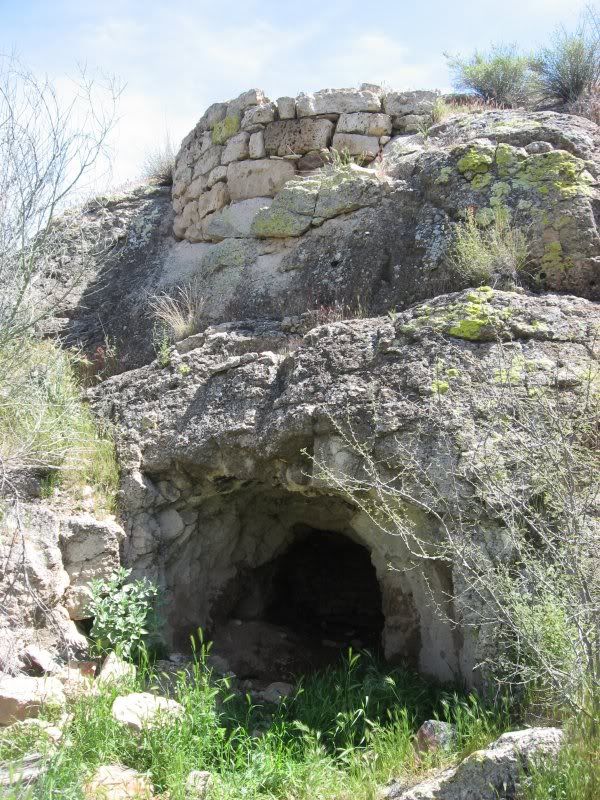 It was an interesting and educational trip. Thanks for inviting me to go along Kurt!!!
Jim