Hello All!
I attended the Az Mining & Mineral open house today.
A gentleman was demonstrating dowsing as a method of detecting buried ore. He threw a gold nugget on the ground and holding his dowsing rods proceeded to walk toward the object. The rods certainly crossed one another as he approached the gold nugget on the ground. He then let others in the crowd try the method. Many succeeded. A few failed.
These were the style of L-shape rods used
I'm fairly skeptical person and just had to try.
Darn if those rods didn't magnetically crossed
as I approached the object.
I felt the pull. It was strange thing!
The man who demonstrated it says that certain people can find any sort of object using this method. He went on to say that a person using a map and a pendulum informed WW2 agents of submarines location. The power he says is not in the rods but in the body's magnetic field and mind of the person doing the dowsing.
The open house was very informative also. They had ore stamper in operation from Bisbee (1890's) that was reassembled at the museum. This is a picture of the gold bearing ore that they were crushing.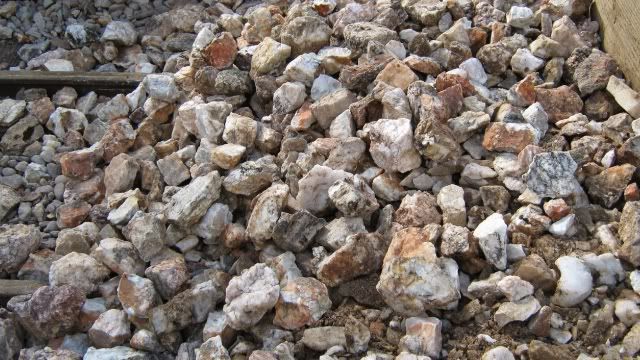 This quartz ore was collected from a site in Bumble Bee, Arizona
o if this subject isn't worthy of its own topic
go ahead and delete or move as needed
Ed