After another trip up to Arches yesterday it was pretty apparent that it's the season of the toad, the red spotted toad. They seemed to be everywhere. I went to another wash that I knew would have potholes with water and I hardly recognized it. I hadn't been there since ths spring and flood waters this summer had torn it a new one. It was deeper and wider than before and walking it was like I had never been there before.
Some potholes were cut into deep rock and some had wet, sandy beaches. Some were about 2" long while others were pool size. Deep, shallow-didn't matter, red spotted toads were nearby.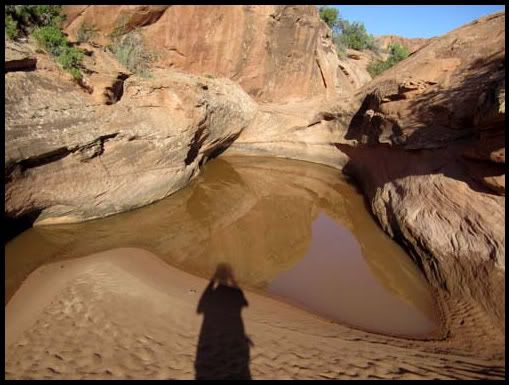 Most of them were quite small, 1/2 - 3/4 inch or so.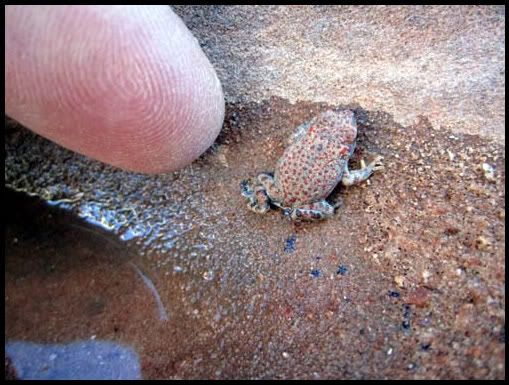 They were in the water and hopping on the wet sand. As I continued walking down the sandy wash I began to see them hopping around the shrubs and out in the dry wash bed. I hiked a mile or more and still saw them hopping about, hundreds of yards from any water source.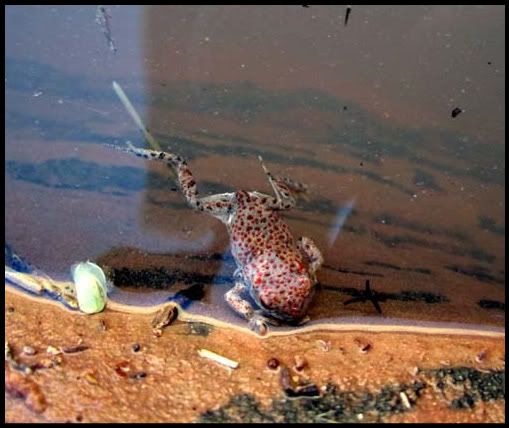 This was the largest one I saw at about 3 inches long.
Tracks of the red spotted toad, mouse track below.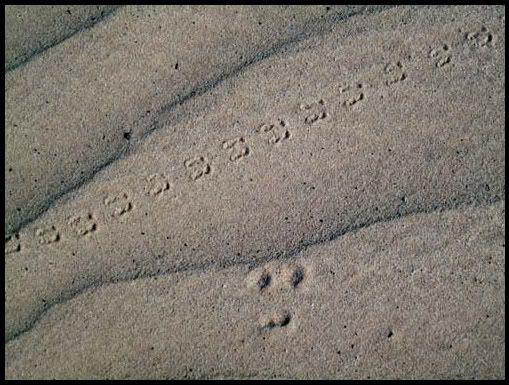 Read more about the red spotted toad
http://www.desertusa.com/mag06/may/red-spot.html