As the river level lowers sandbars begin to appear and with the heat and slower flow ... it's canoe time.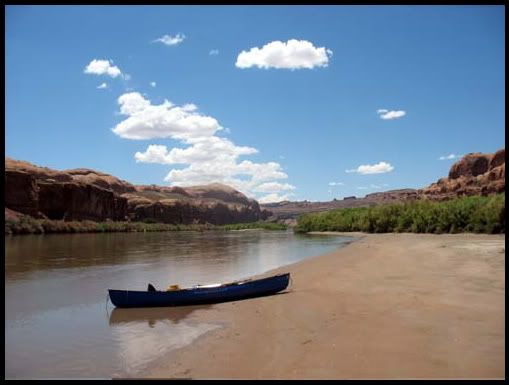 Canoeing the Colorado River through these canyons is always great for birdwatching. Raven pairs, hawks, turkey vultures soar above while dozens of songbirds hide in the tamarisk along the shore, singing nonstop.
Several species of ducks and the ever present Canadian geese are nearly always on the water somewhere.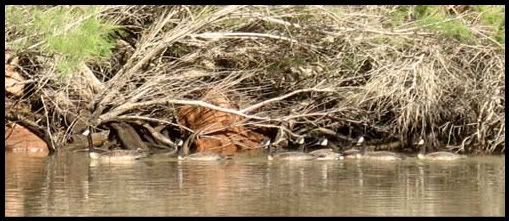 There are a couple of Great Blue Heron nests high above the river on a sandstone ledge. We were lucky enough on the last trip to find the herons sitting in their nests.
I was hoping this one would have been sharper, but I was bobbing down the river at the time.